Working Out in the "New Normal"
25 Sep 2020
Rediscover your exercise routine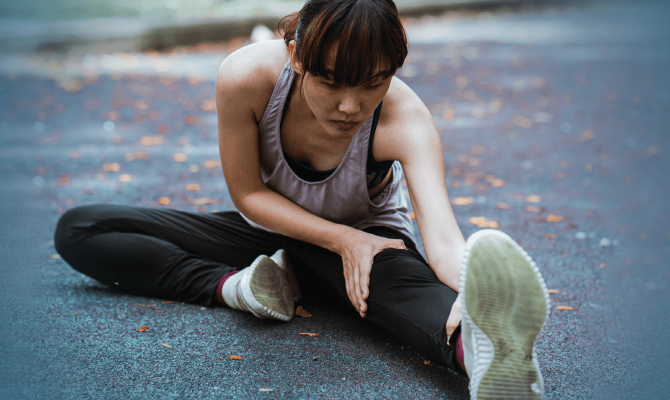 Rediscover your exercise routine

2020 has been a disruptive year so far. If your last workout feels like a distant memory, don't despair. Right now is a good time to find your way back into a new fitness routine. But be mindful that you don't need to rush headlong into it. By doing a little planning and adopting a gradual approach, you will reduce your risk of injury and maybe get a little more enjoyment from it.
Be realistic

If you've ever taken a break from exercise, a holiday or recovery from an injury, you know that your body feels a little different when you start exercising again. The key is not to try and fit the weeks you have been away from the gym into the first two weeks!
Start with easy workout routines

You can begin with an easy strength routine.




When it comes to getting back into cardio, go easy on yourself. That means being able to do a workout when you can hold a conversation, with some puffing, for 30 - 45 minutes.
Walking or jogging on a treadmill is a good way for you to set the pace. Or choose a programme that gives you a little bit of motivation. Rowers and cross-trainers are also great low impact options, and you can push the intensity as your fitness improves.
Need some motivation?

We know it can be hard to keep up a routine. To boost your motivation why not try Personal Training, a Group Fitness Class or Small Group Personal Training? They are excellent choices if you want the added benefit of a trained professional to guide you through a motivational and effective workout. They offer great return and results for your time in the gym and many of us find working out with other people is an extra mood lift.
---
Check out our range of Group Fitness Classes
and Small Group Personal Training

---

Set a schedule

This one is critical. As simple as it looks, carving time out of your day just for you needs to be done. Be realistic with your schedule - better to build up gradually than start skipping sessions in the first week back. And schedule in rest and recovery days.


The key three
Self-care fundamentals:
Get plenty of sleep to allow your body to recover and grow. If you are re-introducing exercise, then you need quality sleep.
Reduce stress by making time for you. Schedule in you time.
Good nutrition will help make your workouts more effective. Good food is the building block for good health and if you choose mostly whole foods and drink plenty of water, your body will thank you for it.
Last but not least

Don't feel like you have to do it all on your own! Our team is here to help. We want you to enjoy your time with us and get the most out of your workouts.
If you are unsure where to start, have a chat with one of our Personal Trainers and we can help you get back on track with your health and fitness journey.
---
Habit Health can help you get started. Book a Personal Trainer today.

---