Meet Sithon Sok – Lead Physio at Tepid Baths and Pitt St
17 Jun 2022
Meet Sithon Sok, a Lead Physiotherapist at Physio Rehab Group (PRG). He initially studied his undergrad at Auckland University of Technology (AUT) and then proceeded to do his post-graduate studies at both AUT and Otago University, Sithon has been a qualified physio for over 19 years. We had a chat with Sithon to get to know him more about his role as a physio and what he enjoys in his spare time.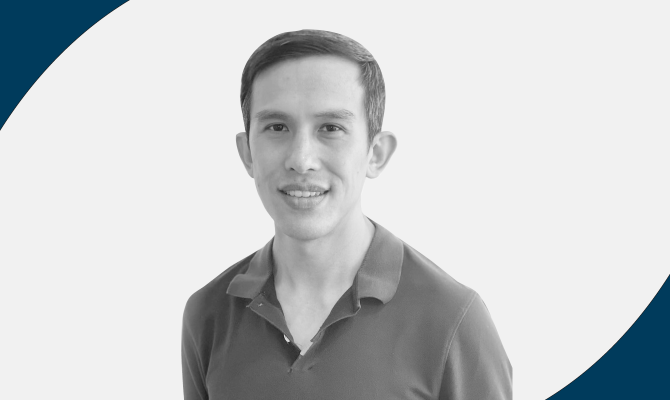 How and why did you get into physiotherapy as a career path? 
From a young age, I always knew I wanted to be some type of professional such as a lawyer, accountant, or doctor. When I was in high school, I went to a medical careers evening which featured talks from a doctor, med school student, pharmacist and nurse. Unfortunately, I found none of the speakers particularly interesting until the physio showed up (late!) for his talk. He made a grand entrance and was very engaging, and I just thought about how much I would like to be that guy. Years later (and a few rugby injuries treated by a physio), I naturally just gravitated towards physiotherapy as a profession.
What do you love most about your job? 
Physiotherapy is a very people-focused profession, which is what I really enjoy. For me, it is all about the people, being around people and helping people. I love working with my colleagues and clients.

Tell us more about the specific services you offer as a physio? 
In my general practice, I provide physio for musculoskeletal injuries. In particular, I am interested in neck and shoulder injuries as well as headache and migraine management.

What are you most passionate about in physiotherapy? 
Taking a collaborative approach with my clients and empowering them on their injury journey,

When do you think someone should see a physio about their injury? 
It's best to see a physio at any point in their injury journey. However, ideally the sooner, the better. Knowledge is power, and sometimes all you need is to know what to do in the first instance.

What is headache and migraine treatment? 
I'm a trained practitioner of the Watson technique, a manual therapy technique proven to treat headaches and migraines.
This technique involves the systematic use of manual therapy techniques applied to the upper cervical spine to desensitise the lower brain stem. The lower brain stem can often be responsible for developing various headache and migraine symptoms. I also incorporate ergonomic and exercise training to promote effective long term solutions to managing these debilitating conditions

Who are some industry leaders or experts you look towards for knowledge, inspiration and advice?

Jordan Salesa, the former owner of PRG and head of the medical team for the NZ Olympic team. He's been my 'work Yoda' (mentor) for 19 years now.
You can read about Jordan's journey here.
What do you do for hobbies outside of work? 
I really enjoy renovating, landscaping and anything interior design related.

What's your favourite sport?
 Basketball, I'm a Boston Celtics fan.

Who is your real-life hero?
My parents. They've survived a genocide, moved to a foreign country, worked long hours just to give my brother and me the best possible life, and they're continuing to do it for their grandchildren.
Book an appointment with Sithon
To make an appointment with Sithon about your injury, you can book in to see him here.
About Physio Rehab Group (PRG)
Physio Rehab Group (PRG) is a group of over 100 physiotherapists with a mission to serve their communities and help them to live their best life. Habit Health has now joined forces with PRG to help support their mission of altogether better health for our communities.