Spotlight on Danielle Harrison
7 Jul 2021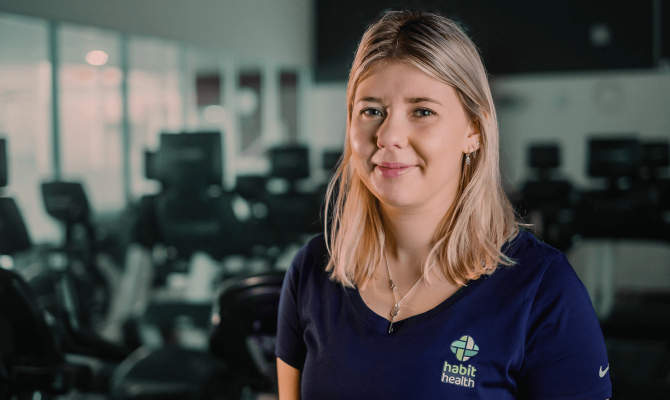 Why did you become a personal trainer?
I love fitness and exercise. I have always been someone who cannot sit still and always moving. It felt like the right space for me to help people along their fitness journey.
What do you love most about personal training?
I love working with people and helping them achieve their fitness goals. It's a really rewarding role to support people in becoming the best version of themselves.
What's your personal favourite way of training?
My favourite way to train is with weights. There's something empowering about squatting more than your body weight when you're a small woman!
How do you shift your mindset when your motivation to train is low?
I like to put on some uplifting music that makes me want to sing to. I also remind myself that I've never once finished a workout where I felt worse for having completed it.
What principles do you live by when it comes to nutrition?
Food is made to be enjoyed. There's no good or bad food, there is only food. It's all about balance and quantity. Having a little bit of cake is not going to undo all of the good work you have put in that week. Eat to fuel your body, indulge from time to time and just have fun.
What do you enjoy doing in your spare time?
In my spare time I like to explore new walking tracks and play squash. You'll also find me at a dog friendly beach finding dogs to pat (until I adopt my own pup). Right now I am also completing my master's degree in Sports Science.
Are you ready to get more from your fitness programme? Book with Danielle today.