Keep On Moving with Treadmill Workouts
25 Sep 2020
Treadmills are the most commonly used cardiovascular training equipment at gyms, and Habit gyms are no exception.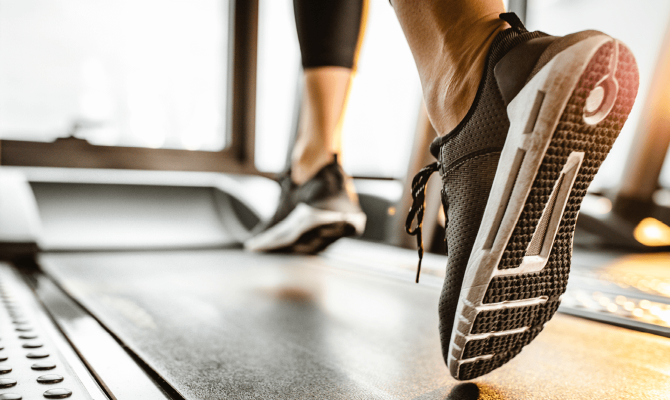 Treadmills are the most commonly used cardiovascular training equipment at gyms, and Habit gyms are no exception.

Benefits of walking or running workouts
It's not unusual to find that with walking or running on the treadmill you burn more calories than some other activities but remember, your workout is personal to you and the speed and duration of a run will burn a different amount of calories for each person.
If toning up the lower half of your body is part of your workout agenda, running and walking will help with muscle strength and tone in your legs, buttocks and calves.
A healthy heart is central to overall health and wellbeing. Cardiovascular training on a treadmill triggers blood circulation and improves cardiac efficiency. This can help with endurance and energy levels.
Break through the boredom
Treadmills have a reputation for being boring. Just the word treadmill conjures up images of endless dull work. But they definitely don't have to be! Everything you need for a varied and challenging fitness programme is at your fingertips. Treadmills are extremely versatile, and workouts can be tailored whether you are walking your way back into regular exercise or a high-performance runner training for a marathon.
No two workouts need to be the same. Intervals, hills and speed changes will help maximise your training effectiveness and keep boredom at bay.
How does it compare to running or walking outdoors?
Apart from the obvious all-weather, no-excuses advantage of an indoor workout, when used correctly, treadmills have built in shock absorbers which can lighten the load on your joints compared to running or walking on a road.
---
If you have any issues with your back, knees or ankles, talk to one our Physios
about how to incorporate the treadmill into your routine and reduce your risk of injury.

---

You'll need to make some adjustments to simulate the wind resistance outdoors - setting the incline between 1 and 2 percent is a good idea. You can of course use the incline to challenge you but don't set it too steep as it can place strain on your back, hips and ankles.
Keen to get started?
If you're new to walking or running on the treadmill, even if you've been doing it outdoors, it's a good idea to get familiar with our equipment.
---
Set a workout routine to get going with a Habit Personal Trainer

---

Final quick tips
Think about your posture - keep upright.
Maintain your form with your whole body, not just your legs.
Hydrate.
Warm up and cool down.
Treadmill walking or running is an excellent way to boost your cardio and monitor your fitness performance and at Habit Health gyms you've got the best equipment to keep on moving.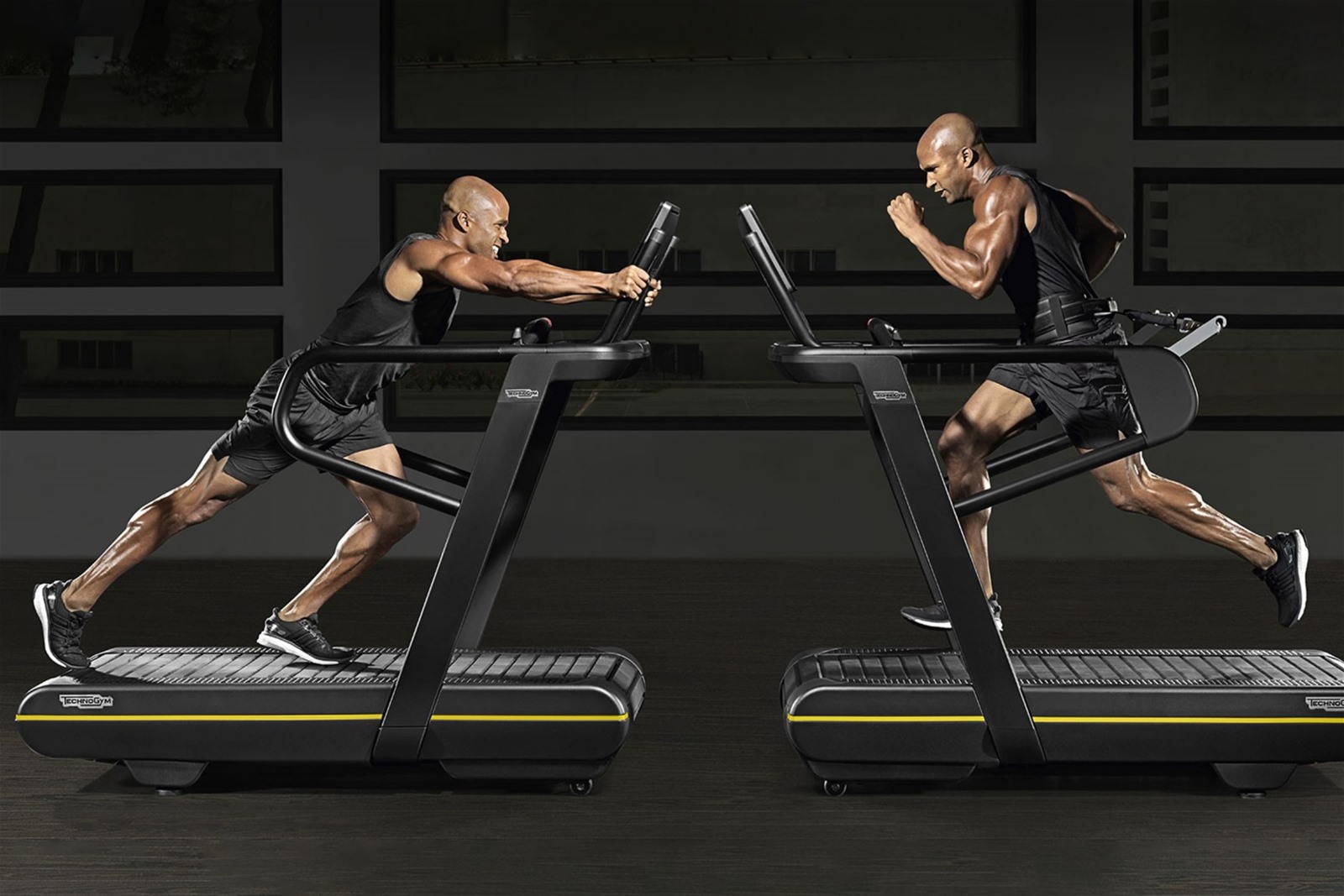 Get More Out of Your Workout with Technogym
At our Vero and Platinum Clubs, you'll find state-of-the-art Technogym equipment in our cardio areas. Backed by more than 30 years of research, Technogym treadmills offer connectivity for a highly engaging and effective workout.
To get connected and start monitoring your activity, simply download Technogym's Mywellness app and use it to help you get the most out of your workout. Your workout results will be automatically tracked on your Mywellness account, and you can sync it with your other health and fitness apps such as Apple Health, Fitbit, Garmin, Strava and more.
Tracking and monitor your stamina, agility, cadence, power and speed will help you get more out of your treadmill workout and may help achieve the results you are looking for a little faster. Whatever aspect of fitness you want to work on, chances are you can achieve it on the Technogym treadmill.

You'll find a host of pre-set workouts to vary your run/walk and challenge your body in new ways. If you are a person who wants to 'set and forget', then these workouts are handy to keep you in your workout intensity zone so there's no mindless slacking off.

---
Download the Mywellness app to get more out Technogym
Apple Store | Google Play

---