Spotlight on Una Hubbard
4 May 2021
Get to know a bit more about Una, Group Fitness Instructor at our Wellington Fitness Clubs.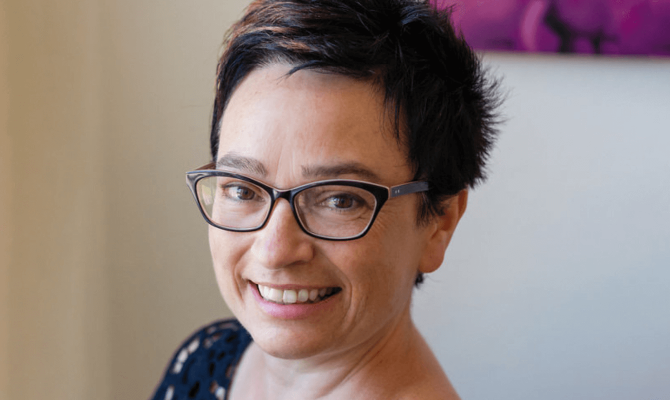 Get to know a bit more about Una, Group Fitness Instructor at our Wellington fitness clubs.
Why did you become a group fitness instructor?
I began teaching yoga well over a decade now, and Habit Health has been a part of that from the beginning. At the time, there were very few yoga teachers in Wellington and much less on offer throughout the city, but Habit Health was always committed to making yoga available. I was one of the first yoga teachers at Habit Health and loved seeing the classes grow and become more popular over time.
What do you enjoy most about being a fitness instructor?
I really enjoy connecting with people at the gym. Having a bit of conversation about how your day is going before class starts, and then offering some meditation or yoga practices that might address some of the stresses people are feeling more and more in their lives these days. My intention in my classes is to make some space for my students to really reconnect with balance and calm, to restore, and get a chance to rest on some level. I think resting is super important for health and wellbeing, and meditation is a great way to deeply rest - to rest your nervous system on a fundamental level. Pairing meditation with gentle movement while tapping into that rested place can be so incredibly helpful to how you feel in your overall life. Getting a chance to share all this is what I love most.
What's your favourite healthy food?
Oh my - so many. I love the fresh produce this time of year. Strawberries, blueberries, especially freshly picked. And nothing can beat a well-crafted salad in my opinion, with heaps of fresh greens, olive oil and lemon dressing, a bit of oregano in there too. Yum.
What do you enjoying doing in your spare time?
Right now I'm completely enthralled by monarch butterflies. I've got a bit of a monarch farm on my patio and I love to watch them. I love anything in nature really - birds, ocean, trees, and now butterflies. For me nature is life in all its glory, there to enjoy and bask in. Simple and easy.
Una is currently Group Fitness Instructor for our new Meditation and Stress Release class, combining gentle yoga movements with mindfulness. At Habit Health Majestic, Fridays 11:15 am.