Meet Sharon Choie – Manager of Cavendish drive
8 Jul 2022
We chatted with Sharon to learn more about her as a physio and what she enjoys in her spare time. Continue reading for more.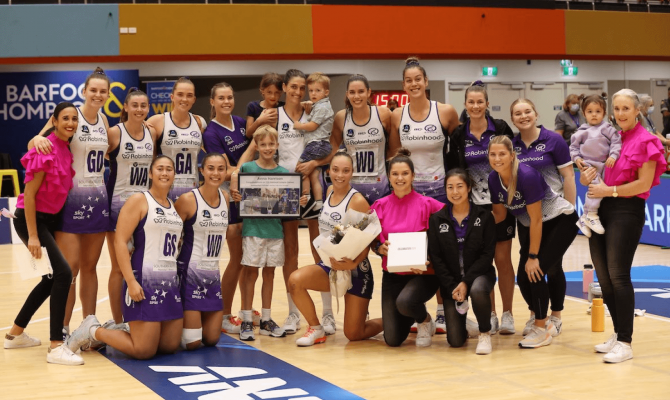 Meet Sharon Choie, Lead Physiotherapist and Clinic Director of Physio Rehab Group (PRG) Cavendish Drive. When Sharon is not in the clinic supporting her clients, she is out on the court supporting the Robinhood Northern Stars netball team in Auckland as their lead physio. She has been working with the Robinhood Northern Stars for six seasons and has seen them make it to the grand final twice in their time.
How and why did you get into physiotherapy as a career path?
I've always been interested in health and helping people and I loved physical well-being, fitness and sports growing up. So I was naturally drawn to studying physiotherapy, which seemed to integrate those interests nicely. The idea of a clear study pathway into a registered profession was also appealing.
Where did you study to become a physio?
I studied at The University of Otago in Dunedin and then completed my final year of placement in Wellington.
What do you love most about your job?
I enjoy interacting with people from all backgrounds, young to old and from different professions and religions. I find it very rewarding to hear people's different stories and then help guide them to improve their physical health and well-being.
What are your most memorable moments of working with the Robinhood Northern Stars?
The most rewarding aspect of working with the Robinhood Northern Stars is seeing their growth and progress from when the team first debuted six years ago to seeing how far they've come. I feel very privileged to be part of that journey in helping them flourish as a team.
I got to see the franchise be built from the ground up. To find its culture and identity in the netball community and be a part of the hardworking machine that genuinely cares about its people.
Another highlight is seeing the athletes' development as they progress through their careers and reach their sporting goals, such as achieving Silver Ferns selection. They've also qualified for two grand finals in their time, which was also very exciting.
Tell us more about the specific services you offer as a physio?
I offer general injury and functional assessment, treatment and management advice. I am particularly interested in sports physiotherapy, but I also provide pre-employment screening, pain management services, vocational rehabilitation and Training for Independence programmes.
Some treatments I often integrate into my client's plans include gym training, Pilates reformer and mat-based exercise, manual therapy, massage, acupuncture and cupping.
What are you most passionate about in physiotherapy?
I believe physiotherapists can positively impact health outcomes through education and guidance on healthier lifestyles.
I love teaching people how to manage their injuries and pain as well as promoting good habits that help reduce the risk of developing pain and discomfort in the future.
When do you think someone should see a physio about their injury?
In general, the earlier, the better. The sooner you get advice on your injury, the more desirable the outcome will be. Early assessment could prevent your pain and discomfort from lingering longer than needed or developing into something worse.
What do you do for hobbies outside of work?
I love walking my dog (I have a little fluffy Shih Tzu), reading, cooking, trying out new restaurants and sometimes you may find me doing a little painting. To de-stress, I work out at the gym, do Pilates or go for a run.
Who are some industry leaders and experts you look towards for knowledge, inspiration and advice?
There is not one person I lean on for knowledge. I have learned so much from talking to and working with many people such as fellow physio colleagues, High-Performance Sport NZ therapists, strength and conditioning coaches, massage therapists, nutritionists, psychologists and doctors.
I draw inspiration and advice from multiple professions to help me better understand all aspects of health.
Who is your real-life hero?
My parents. They have instilled a strong and hard work ethic in me, have trusted me in my own life decisions and ultimately supported my career choices.
What is your favourite quote?
"The only one who can tell you 'you can't' is yourself, and you don't have to listen." Dean Karnazes, Ultramarathon Runner
Book in with Sharon at PRG Cavendish today!