Meet Amie Sinden - Habit Health Clinical Psychologist
29 Sep 2021
We had a chat with Amie to find out more about her day to day in her profession as a Clinical Psychologist. Amie shares why she loves her area of work. She also shares her strategies on finding joy outside of work. We had a great chat and we hope you enjoy learning more about her role too.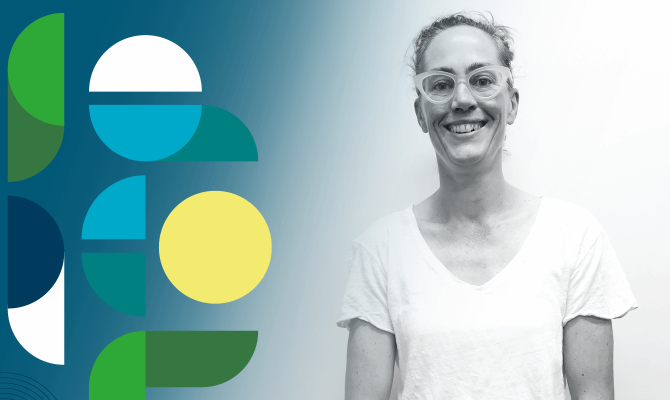 "It's a brave and courageous thing to open up in order to improve your life." – Amie Sinden, Habit Health Clinical Psychologist.
Why did you decide to become a Psychologist?
I wanted a career where I could support and engage people face to face. Psychology appealed to me because it's evidence-based and is shown to have positive results on people's lives. The scope of Psychology is also really broad, which means there are lots of areas I can branch into as well.
What can a Psychologist help people with?
People typically seek to increase their understanding of themselves alongside reducing distress. I work with people to help them make sense of their current struggle. This may include adapting to an injury or event, struggles with mood, pain, anxiety, or even medication or substance use difficulties. I work with individuals and whānau to help them identify the changes or strategies that may help them move towards things that are important to them. Weaving evidence-based effective therapies into a client's specific needs is one of the key aspects of my role.
What do you do to wind down from your day at the clinic?
Exercise and being outdoors is an important strategy for me – connecting with my body and place in the world. Balancing sharing time with others alongside noticing when I need to take time for myself, which might include gardening, yoga or mindfulness meditation.
What do you do for joy outside of work?
Spending time with my friends and whanau brings be joy, as well as being in nature.
What is your favourite book that deeply resonated with you?
So many good books!!! Girl, Woman, Other by Bernadine Evaristo, and Auē by Becky Manawatu are recent favourite reads.
What have you loved most about being a Psychologist?
It's such a privilege for clients to share their vulnerabilities with me. It's very humbling. It's also amazing watching people work through their struggles and build themselves up again.
What's your advice to someone who is questioning on getting help or not?
Consider the strategies and tools you have available within you and within your network of relationships first. It you're still struggling then seeking professional help can support you in making changes, as well as coming to terms with your reality. It's a brave and courageous thing to open up in order to improve your life.