Keeping your employees safe at work
16 Nov 2021
Occupational safety encompasses physical, social and mental health in your workforce. It's about creating a safe and healthy environment so your team can thrive at work. A healthy and safe environment not only improves productivity, retention and motivation, it also improves business performance while reducing costs from absenteeism and turnover.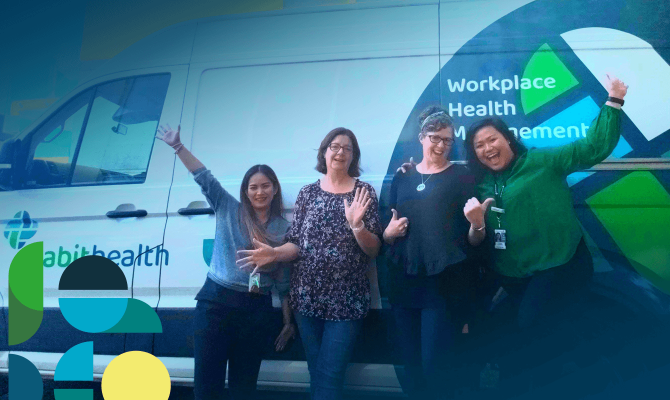 According to Worksafe NZ, absence from work due to work-related ill health costs an estimated $120 million per year. That's a high number! Whether your business is in construction, farming, roading, manufacturing, health or even corporate, there is usually a certain level of safety risk that could negatively impact your employees if not managed correctly. Our occupational health services can help reduce risk and improve safety.
Each year there are approximately 17,000-20,000 new cases of work-related disease, according to a study by Otago University. Reducing safety risks is essential to lowering these numbers and improving the health and well-being of your employees. Some health risks include; lung damage from airborne fibres and toxins, musculoskeletal injury (damage to bones, muscles, ligaments, nerves or tendons resulting in pain) and loss of hearing.
Below are some ways you can reduce risk and improve occupational safety in your business.
Identify and remove safety hazards
Following health and safety guidelines will reduce absenteeism costs and provide an overall safe and happy workplace. Protecting your team from hazards will not only improve productivity but also save you money.

Ergonomic assessments are a great tool to reduce the number of injuries experienced by employees who spend a large amount of their day in front of a screen. Correct ergonomic setup will help reduce the pain and discomfort experienced in an office setting and contribute to a happier workplace.
Invest in well-being initiatives
A study by Warwick University has shown that by investing in health and well-being initiatives, productivity increased by 12%. Some ideas can include setting up mental health resources for employees, implementing social initiatives such as walking clubs or workplace exercise challenges and investing in personal development and team-building. Improving the well-being of your team increases team morale, productivity and motivation.

Invest in health monitoring
Health monitoring assesses the current health status of your employee. The assessment results are compared with previous results to help monitor the status of their health over time. A regular health monitoring routine can help identify any health conditions your employee may experiencing that could be caused by or be aggravated by their work environment.

When planning a health monitoring project, identifying the assessments needed should be based on the hazard exposure in the workplace. That way, you can effectively measure whether the hazard controls you have in place are adequate.

As well as helping to detect early signs of illness or disease health monitoring can be useful in detecting personal health conditions which otherwise may go unnoticed or affect your employee's safety at work. In the event of this happening, our occupational health team can provide personal support to manage these issues.

Our occupational nurses can conduct annual health checks that meet the Health & Safety in the Workplace regulations. We also have a wide range of assessments to suit your workplace hazard profiles.

Our occupational health and nursing services can help improve the occupational safety of your business. Our services include health monitoring, flu vaccinations, pre-employment testing, ergonomic assessments, drug testing, education sessions and advice. Carried out by a registered nurse, we can work with any industry and tailor our service to suit the unique needs of any business.
We can also bring our services to you with one of our mobile clinics. We have two vans kitted out with health assessment and drug-testing facilities to conduct health monitoring and pre-employment testing. Our vans serve areas across Auckland to Waikato and Kaikōura down to Ashburton. They suit any business that may not have proper on-site space for our nurses to work safely and provide a quiet environment for your team to discuss their health concerns privately.
If you would like to know more about our Occupational Health services or our Mobile Clinics, contact us for more information. Email workplace@habit.health to arrange an appointment.