Get to know Jen – Our new fitness club lead
2 Dec 2021
We are so excited to introduce you to the new Fitness Club Lead for our Majestic and Platinum Fitness Clubs. Jen comes from a bright career in fitness club management. She shares her fitness journey, what motivates her and what she loves doing in her spare time.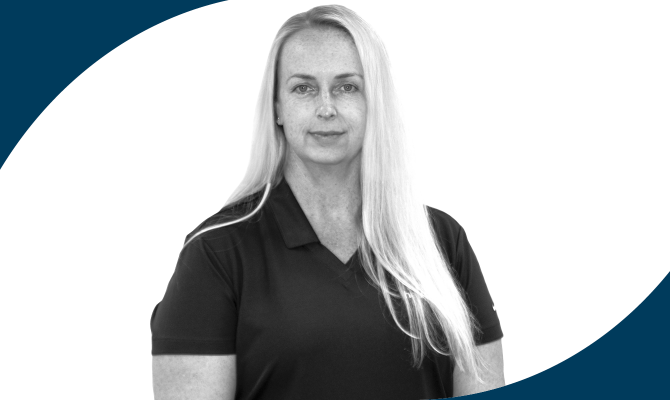 What brought you to the health and fitness industry for your career?
I was inspired to work in the industry after my own experience on my health journey. Back in 2013, I was diagnosed with coeliac disease, and this is what prompted me to take control of my health. Soon after my diagnosis, I lost 45 kgs within the following ten months. It was an amazing feeling to get my energy and health back. Since then, I have loved helping others to reach their own goals and showing them what is possible at any age.

What has been the biggest motivation on your health and fitness journey?

My biggest motivation is that I can inspire others to take control of their health on the back of my own health story. I love the knock-on effect and the positive impact you can have just by taking care of yourself first. It is truly a remarkable thing. My children also inspire and motivate me to be the best version of myself every day and I love showing them what's possible.

Lastly, I love the feeling of building strength, muscle and tone from weightlifting. I enjoy the positive effects weightlifting has on my health and how that strength and confidence flow into my everyday life.

What do you do for joy outside of work?

I love heading to the beach and the ocean. There is nothing better than sitting on the sand and listening to the waves. My favourite beach especially; Whangamatā.

Tell us about your morning routine

My day usually starts at around 5.30 am. As my partner heads off to work, I will either head to the gym for a workout or go for a walk to the beach.

What advice would you give to someone who is just starting out on their fitness journey?

Don't be afraid to start. Everyone has had to start at some point in their lives. There is a lot of support for you out there. Everyone who goes to the gym is there for the same reason, so no one will judge or look at you.

What is your favourite movie?
My favourite movie would have to be The Notebook. Love, love, love a good love story.
What is your favourite inspirational quote?
"People will forget what you said, people will forget what you did, but people will NEVER forget how you made them feel" - Maya Angelou.