Spotlight on Stephanie Dickins
23 Jul 2021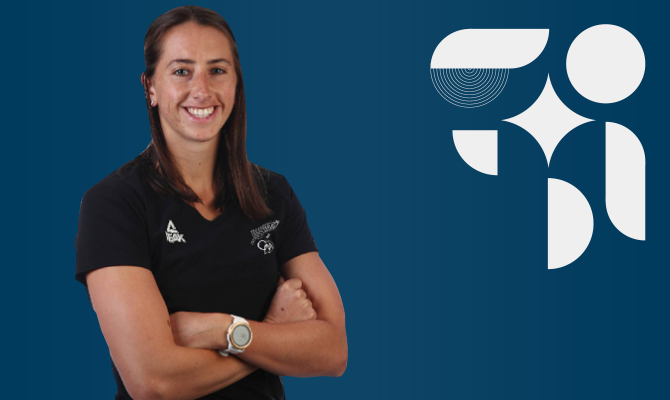 Stephanie Dickins says she is excited to compete against top athletes at the Tokyo Olympics as a defender of the women's NZ Black Sticks. We had a chat with the Habit Health Birkenhead physio about her career and how she has been preparing for the upcoming Olympic games.
How long have you played for the Black sticks?
I debuted in 2017 and have been in the Black Sticks squad ever since. So for about four and a half years.
What are your career highlights playing for the Black sticks?
My top highlight was when we won the 2019 Oceania Cup, which qualified us for the Olympics.
What are you most excited about for the Olympics?
To have the opportunity of playing and competing against teams at the top of the World stage.
What have you been doing to prepare mentally and physically in the lead-up to the Olympics?
To prepare mentally, we have been working with our team psychologist to develop coping strategies for the challenging times we will face throughout the tournament. To prepare physically, we have been doing strength training in the gym, building our hockey fitness on the turf, and focusing on heat training as well, since this will be the hottest Olympics in history.
How does your experience as an athlete influence your work as a physiotherapist?
Being an athlete influences my approach significantly as a Physiotherapist. I have dealt with many injuries, so I understand the rehabilitation journey with my own experiences. I have experience in gym/ exercise-based rehabilitation and doing daily protocols I need to do to return to my sport. Being a high-performance athlete, I also get to work with very experienced physios, sports physicians, and other medical staff. I learn a lot from these experts and apply this to my practice as a physiotherapist.
What do you love most about your role as a physiotherapist?
I love being able to help other people and make a difference in their quality of life. I enjoy helping people back to doing what they love, whether that means walking around the block or returning to their competitive sport.
Any words of wisdom for aspiring Hockey players (or other aspiring athletes)?
Whatever level you are playing at, make sure you enjoy it. You play your best when you are having fun and not sweating the small stuff.