Covid-19 guidelines
7 Sep 2021
See the latest guidelines and changes to our services during COVID-19 alert level changes.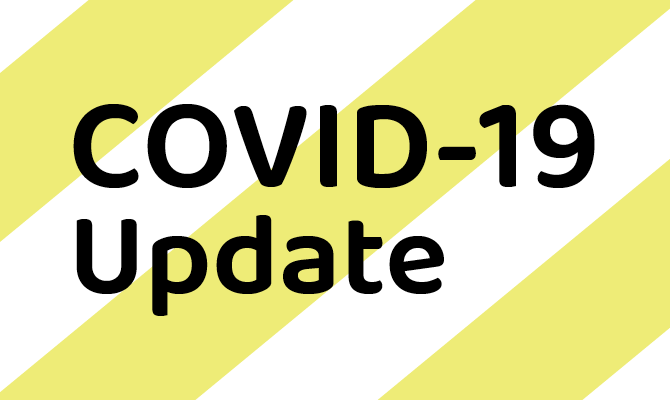 We've put together some guidelines to help you navigate our services in the new normal.
At Level 2
Services
Most services are available at Level 2. We reopen doors to our clinics and gyms. Memberships resume at Level 2 as well. Remember, social distancing is 1 metre in our clinics and 2 metres in our fitness clubs. You'll see our teams wearing masks alongside more robust cleaning and hygiene practices. Please familiarise yourself with the guidelines below.
Services available at Level 2
Physiotherapy rehabilitation clinics
Physiotherapy (all) *
Psychology *
EAP Services
Workplace health clinics
Annual health monitoring (excludes spirometry)
Drug testing
Pre-employment testing (excludes spirometry) *
Workstation assessments *
Vaccinations
Fitness clubs
2 metres social distancing in place
Fitness Facilities
Fitness On Demand *
Personal training *
Group fitness classes
Pool
Functional training (not available at Level 2)

Spa and sauna facilities (not available at Level 2)
* Please note, this service is also available for online appointments.

Reopening at Level 2
Physiotherapy rehab clinics will reopen from Wednesday 8 September. Existing appointments will move to in-clinic appointments from Thursday. You will receive a txt as a confirmation of the change of location.
If you have an online appointment scheduled for Wednesday and want to move it to in-clinic, just call us. You can find the number of your clinic on our contact page.
Workplace health clinics, EAP Services and Wellington fitness clubs will reopen from Wednesday 8 September. You will be contacted to confirm changes.
Please follow level 2 guidelines
When you attend an appointment or visit one of our clinics at Level 2, please follow the guidelines below. These are in place to keep everyone safe and reduce the risk of exposure.
Wear a mask whenever possible
Please wear a mask during your appointment and when moving through public spaces. If you forget, we can provide one. You don't need to wear a mask while exercising. If you have a condition that prevents wearing a mask, we can see you online instead.

Complete forms online and arrive on time
To avoid people needing to queue, please fill in appointment paperwork online before you arrive. Aim to arrive on time, and not too early. This helps us to maintain social distancing.
Just bring yourself
So that we have fewer people in the waiting area, please avoid bringing anyone along with you, wherever possible.

Social distancing
Maintain social distancing of 1 metre where possible, including while queuing or sitting in the waiting area. Note, this extends to 2 metres in our gyms.
Scan the QR on arrival
Scan in when you arrive using the COVID-19 Tracer app. Alternatively, please sign in manually. Gym members must please tag in and out.

Use hand sanitiser
Wash your hands frequently and use hand sanitiser when arriving and leaving. These steps add another layer of protection for you and others.
If unwell, stay home
If you are experiencing cold or flu-like symptoms, please let us know and we'll move your appointment online if possible.In the fitness clubs

In addition to the guidelines above please also observe the following guidelines at the gym.
Note, we are observing 2-metres social distancing in the gym environments, not 1-metre.
Reduced group fitness class sizes – Available from Monday 13 Sept
Attend classes at Majestic. Group fitness spaces at Evans Bay have been converted to a temporary workout space to allow social distancing. Book online. See timetable.

Social distancing – 2 metres in the gym
We've spaced equipment to make social distancing easier and marked out areas for you to work out in.
Bring a water bottle and sweat towel
Please ensure you bring a drink bottle and sweat towel for personal hygiene.
At Level 3 and 4
Services
Many of our services are still available by way of online or virtual appointment at Level 3 and 4. All premises are closed at Level 3 and Level 4. Limited workplace health services are available for face-to-face appointments for essential workers.

Services available at Level 3
Physiotherapy rehabilitation clinics (online only)
Physiotherapy (consultation, diagnosis, treatment planning and more)
Psychology
EAP Services
Workplace health clinics
Drug testing (only for essential workers)
Pre-employment testing (virtual assessment)
Workstation assessments
Vaccinations
Fitness clubs
Clubs are closed. Memberships on pause. Personal training is available online.
Fitness On Demand
Personal training online